Alan Quinlan has staunchly defended Rob Kearney from what he believes have been a completely unjustifiable series of attacks on the Leinster and Ireland man. 
"It's frustrated me in the last few years," Alan Quinlan admitted when it came to talking about Rob Kearney on Tuesday's OTB AM, "the way people have jumped on his back and criticised him a lot."
Announcing his intention to remain with Leinster, Kearney, signing only a nine-month extension deal, spoke to Off the Ball of his recent difficulties dealing with the abuse and scrutiny he has received from fans in recent years.
"It is very stressful, because you take it personally."@KearneyRob discusses the abuse that players receive from the stands and online.@VodafoneIreland #TeamOfUs #EveryoneIn

Full chat with Rob: https://t.co/h2YjmXs2xW pic.twitter.com/1RZIpuibiJ

— Off The Ball (@offtheball) May 27, 2019
For Quinlan, it is a development that completely stands at odds with what Rob Kearney has consistently delivered while playing with both Leinster and Ireland.
"He's been an incredibly consistent performer since 2009," Quinlan expressed.
"I remember when he came into the Irish squad first, and thinking this guy has real steel and resilience, that's what jumped out at me about him."
Crossing over as players, Quinlan has had the opportunity to sit down with Kearney in a different capacity since.
"I did a piece with him in 2016 after they'd beaten New Zealand in Chicago," Quinlan recalled, "and what jumped out was the power and warrior spirit that he showed in Chicago.
"Joe Schmidt had sat down with him beforehand and it was sort of make or break.
"There was a lot of push in the media to get Jared Payne in at full-back, and to get Gary Ringrose into the team."
Yet, Rob Kearney prevailed, and three years later the Leinster man is still a likely bet to start for Ireland when they commence their Rugby World Cup campaign later this year.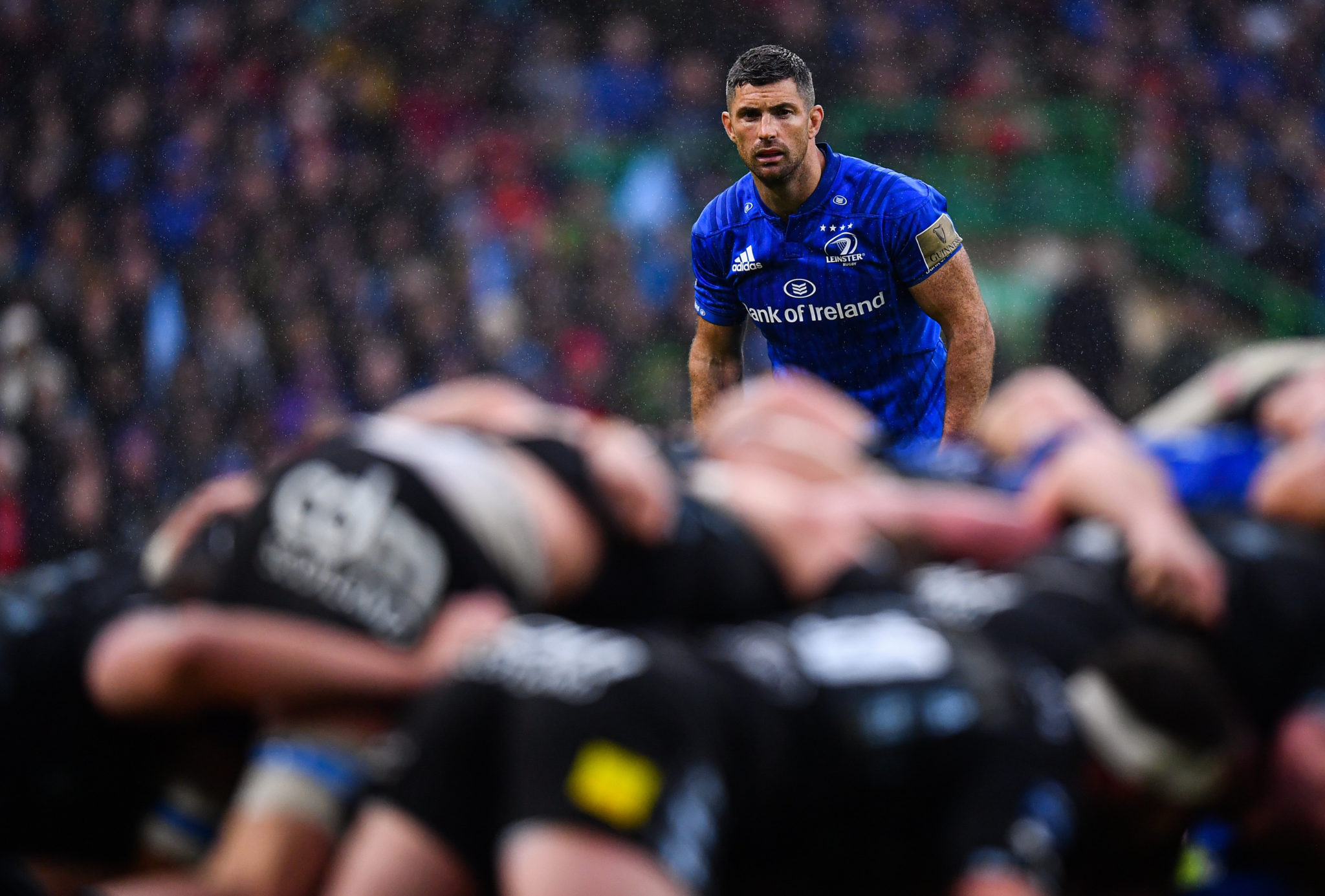 Beyond what Kearney is still bringing to the table, Quinlan's frustration for the manner in which some analysts regard the Louth man is only intensified when one considers his career.
"It's a bit unfair, because he's Ireland's most decorated player," Quinlan stated, "just look at what he's won!"
Indeed, with the century mark of Ireland caps well within Kearney's reach, the former European Player of the Year (2012) has picked up more medals with Leinster and Ireland than one would really care to mention.