98FM's parenting podcast 'Nobody Told Me' a refreshing listen for new parents.
Hosted by broadcasters Lauren Kelly & Sarina Bellissimo, it is a raw account of all the things nobody tells you BEFORE have kids!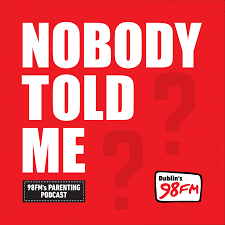 It's available to listen to now on 98FM's website or wherever you get your podcasts.
Rachael Ryan caught up with Lauren Kelly on The Saturday Social:
Catch The Saturday Social weekly from 9am, only on 98FM