This morning on 98FM's Big Breakfast, we heard from Dublin Taxi Driver Declan Scully who had a very eventful fare yesterday morning!
Declan was woken up early Monday morning, by his daughter who had gone into labour and needed to be brought to Holles Street immediately.
Declan told us "She's due on the 27th (July)... and I'm thinking, yeah, another false alarm here"
Off they headed to Holles Street and even though Declan's Taxi meant they could use all the bus lanes, the traffic was still so heavy.
"We literally got to Connolly Station and the traffic was bedlam... and that's when the head came out ya know, so at this stage I said right, I'm gonna have to start breaking a few lights here"
By the time they got to Holles Street, the little baby girl had been born in the back of the taxi! The ambulance and midwives took over and thankfully both baby and mammy are doing extremely well.
Weighing 6 lbs 3 oz, baby Bella-Mae made a dramatic entrance into the world!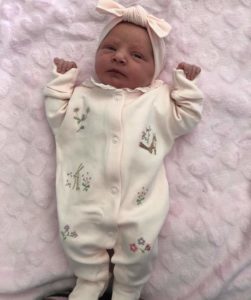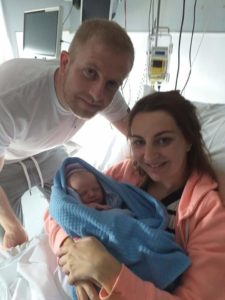 And here's Declan with his brand new grand-daughter.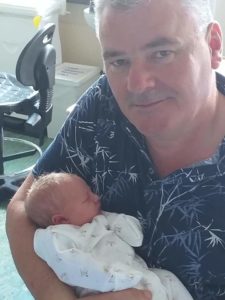 Now that's a story to tell his passengers.