Senior women's footballers and camogie players say they'll play the rest of the season "under protest."
The Gaelic Players Association has released a statement on their behalf, saying they are treated like "second class citizens."
They've compared their situation to the women's soccer and rugby teams - who have both complained about conditions in recent years.
The GPA warned it is no longer willing to wait for standards to be improved - it says changes are needed while the integration of the women's associations continues.
Its statement says "regrettably, we feel that our national Governing Bodies do not want to hear our real concerns."
The document is attributed to the senior inter-county Ladies football and camogie panels.
Further on, it says it contacted those bodies, the GAA, the LGFA and the Camogie Association, privately in an effort to achieve and agreed-upon charter of minumum standards.
It says the Camogie Association requested a presentation, which took place last week.
However, the LGFA did not respond and the GAA declined the proposal.
The GPA has warned not to expect "business as usual" in the coming weeks and months because players will participate in matches "under protest."
"Urgent issues affecting player welfare have been brought to their [the governing bodies] attention, yet they refuse to engage collectively," it says.
"We, as players, are not receiving the respect we deserve," it continues.
A press conference on the issue with a number of players representing their teams is underway.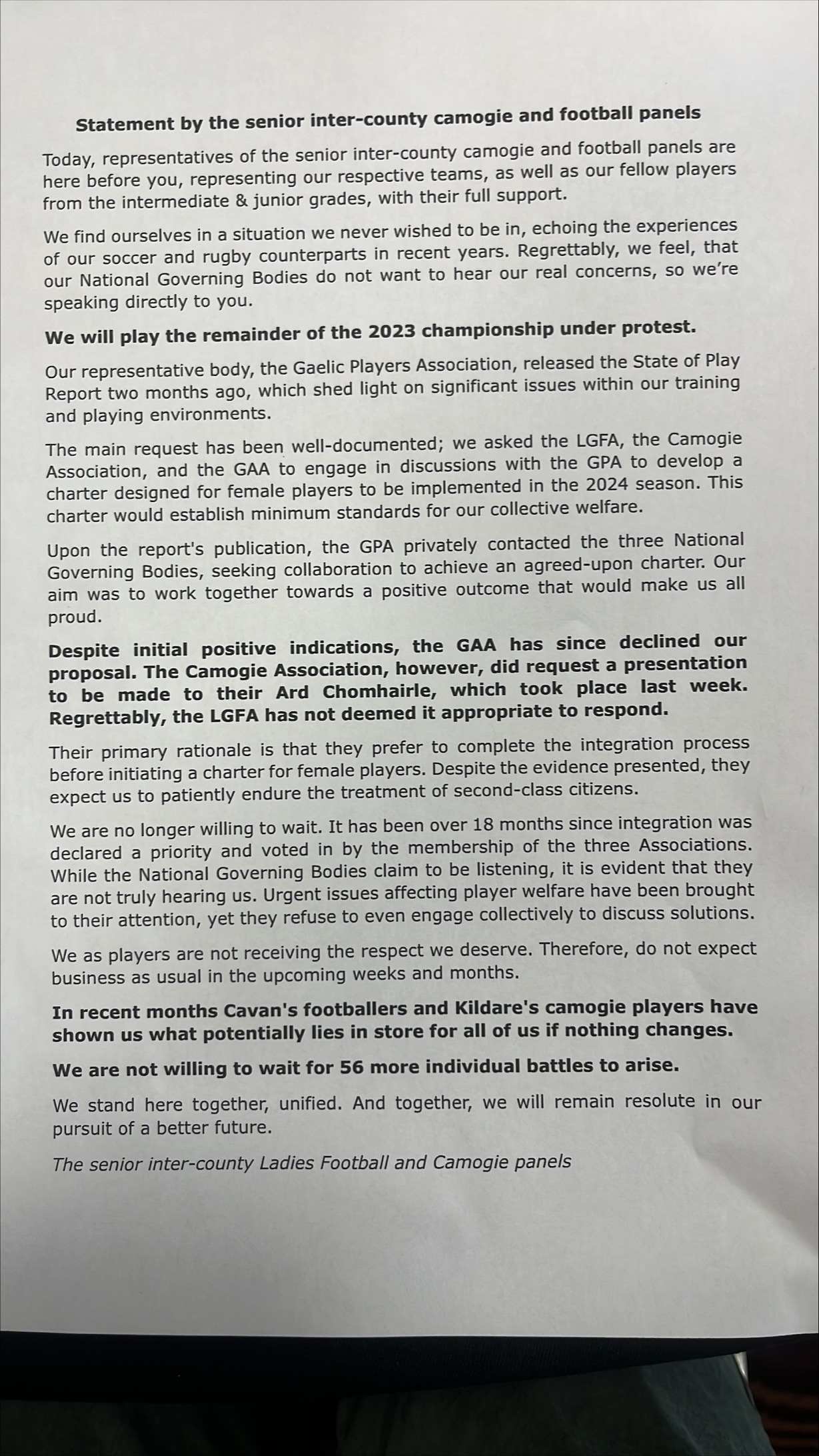 More to follow.