The Chief Medical Officer has said there's no substantial difference between closing pubs and restaurants at 8pm instead of 5pm.
The Government confirmed the new closing hours from Monday until the 30th of January.
NPHET had advised the closure of hospitality, cinemas and theatres at 5pm.
The government instead chose 8pm as the closing time, with CMO Dr Tony Holohan saying he thinks that will help the situation;
"Some will say 'what's the difference between before and after 5 o'clock, what's the difference between before and after 8 o'clock', individually there is no inherent difference in that, the reality is that if we reduce that level in that way, we reduce the total volume of contact that takes place across the population associated with what is deemed 'high risk activity' in terms of the transmission of the virus."
Indoor and outdoor events will also be limited to 50 per cent capacity to a maximum of 1,000 inside or 5,000 people outside respectively.
The curfew announcement is a killer blow to the entertainment sector according to the Musicians and Entertainers Association of Ireland.
It says banks are now repossessing homes owned my musicians due to a massive drop in income since March of last year.
Spokesperson Matt McGranahan says new measures are needed to stop entertainers from losing their homes;
"We predicted last year that the banks would move in and start proceedings against homeowners, and that is starting to happen [...] this is due to the government's Covid-19 restrictions prohibiting them from carrying on with their work."
Some understanding and a common sense approach is really needed now more than ever to save Christmas for musicians and entertainers. The non-ticketed sector will not feel the benefit of €25 million in supports announced last week. @mmcgrathtd @MichealMartinTD https://t.co/Y5sVAQaHkq

— Matt McGranaghan (@MattMcGranaghan) December 15, 2021
The Taoiseach says he understands hospitality sector staff are devastated by the most recent round of restrictions.
Taoiseach Micheál Martin says despite the difficult news, the Government will support these industries as it has all along:
"They want to open, they want to serve people, that's their natural thing that they do. Covid has persistently disrupted the hospitality sector, the travel sector, the tourism sector. They've suffered more than most."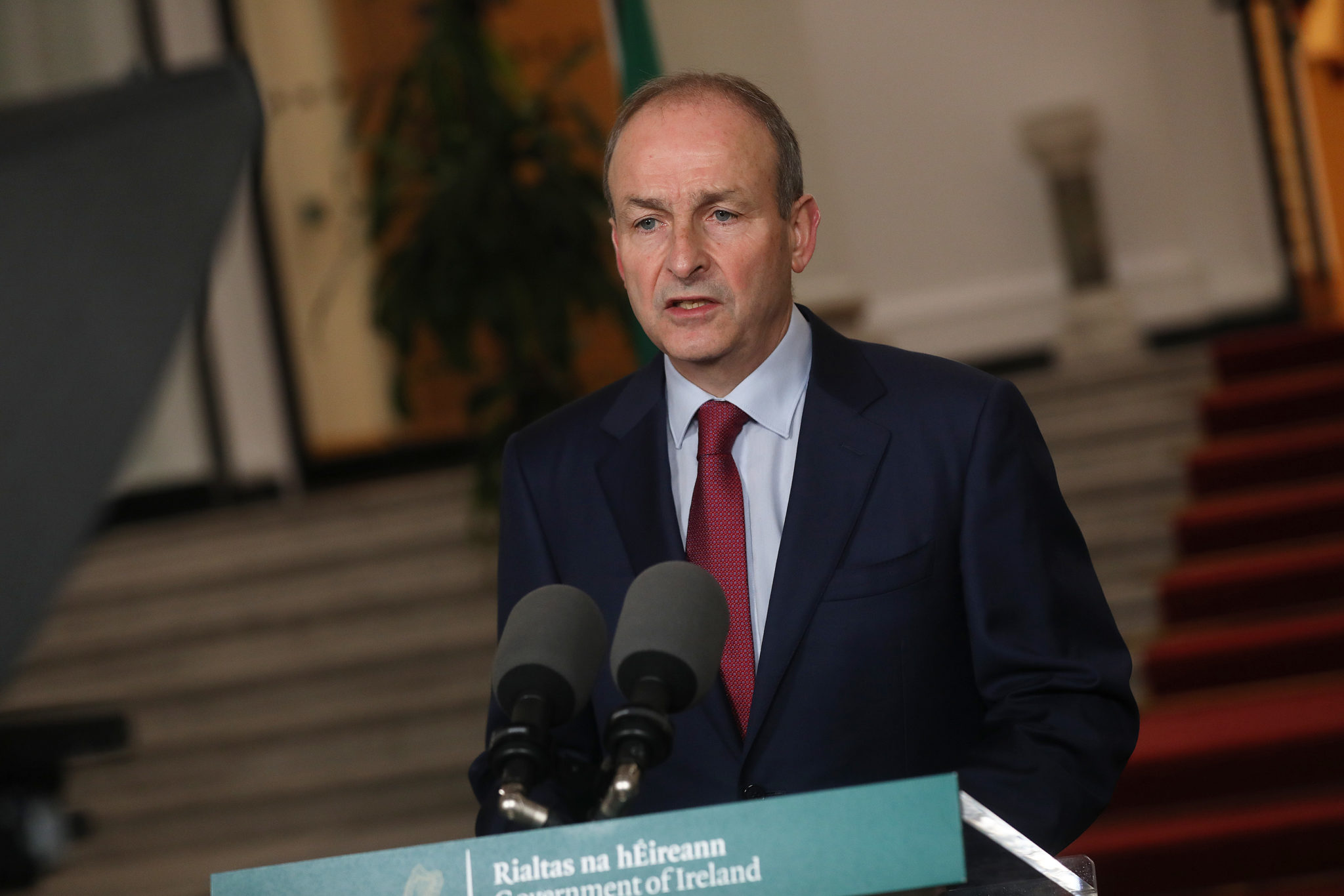 The surprise immergence of these curfew recommendations comes as a massive blow, according to one Dublin publican.
Hugh Hourican, owner of the Boar's Head on Capel Street, says he's not sure how much more he can take facing restrictions during the industry's busiest period:
"It's a big blow, there was a bit of worry back in November because the ICU numbers were getting very high, but the hospital cases have been dropping, so we haven't seen this coming. It's a bit like a boxing match, how many times are you going to hit the floor before you won't be able to get back up again?"
Wedding receptions are allowed to take place after 8pm but are limited to 100 people - all restrictions will be reviewed at the end of next month.