A parent who was on board the DART that was stuck outside Bray yesterday says the heat on board was unbearable.
Irish Rail has since apologised and committed to "learning" from anything uncovered in a full investigation.
The incident saw people disembark between Shankhill and Bray and walk to the air display.
It says the train was held up for 5 minutes and 30 seconds, when passengers opened the doors - causing delays of hours while tracks were cleared.
Jason (pictured, blue shirt) was on board with his 18 month old, his sister and her children.
He says they stripped the babies to their nappies because the heat was too much for them.
The DART driver opened his door to speak to passengers, as there was an issue with the intercom - and also allowed children into the cab where there was better ventilation, while the train was stopped.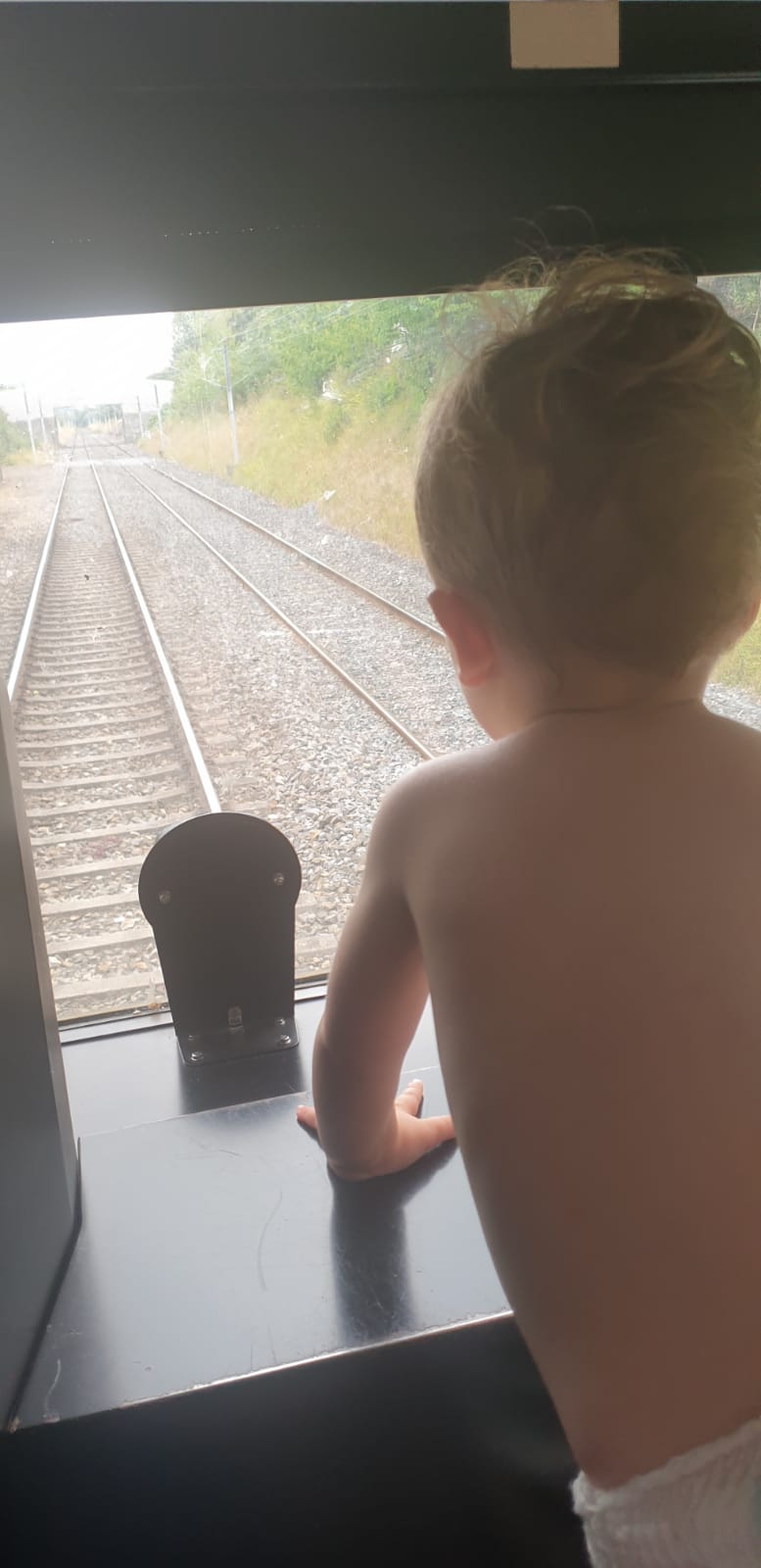 Crying Children
Jason says "it was bedlam."
"The kids were crying, upset, terrified. They just didn't know what was going on."
"We tried to reassure them as much as possible."
"Some people might think we're crazy for going in the first place but Bray Air Display said it was a family friendly event, that we were more than welcome to come, that Irish Rail is the best way."
"But we never envisioned going through what we went though yesterday."
Air Display
An estimated 100,000 people attended the Air Display yesterday, the first in three years.
Iarnród Eireann has been accused of poor planning, with just nine extra DARTS scheduled on a day that included the Air Show in Wicklow and the All-Ireland Senior Football final in Dublin.
Croke Park was a sell out for the match - with about 180,000 people out and about between Bray and Drumcondra for these two events alone.