People across Ireland will be able to witness a partial solar eclipse tomorrow.
Astronomy Ireland says the cosmic event will last for almost three hours.
Tomorrow is 'take your colander outside' day - a partial solar eclipse will see a bit of the sun blocked.
No one should look at the sun directly, so using a colander held out in the sun's light, look at the ground and you will see circles with a bite taken out :)

— Elizabeth Chambers (@ellie_scicomm) June 9, 2021
Do Not Look Directly at The Sun
From around 10am tomorrow morning this partial eclipse will be visible.
For about 2 and a half hours almost half of the sun will be blocked out by the moon.
David Moore from Astronomy Ireland says it will be spectacular event:
"From Ireland we'll get to see about 45% of the sun's diameter covered by the moon."
"It'll probably cool down a few degrees too!"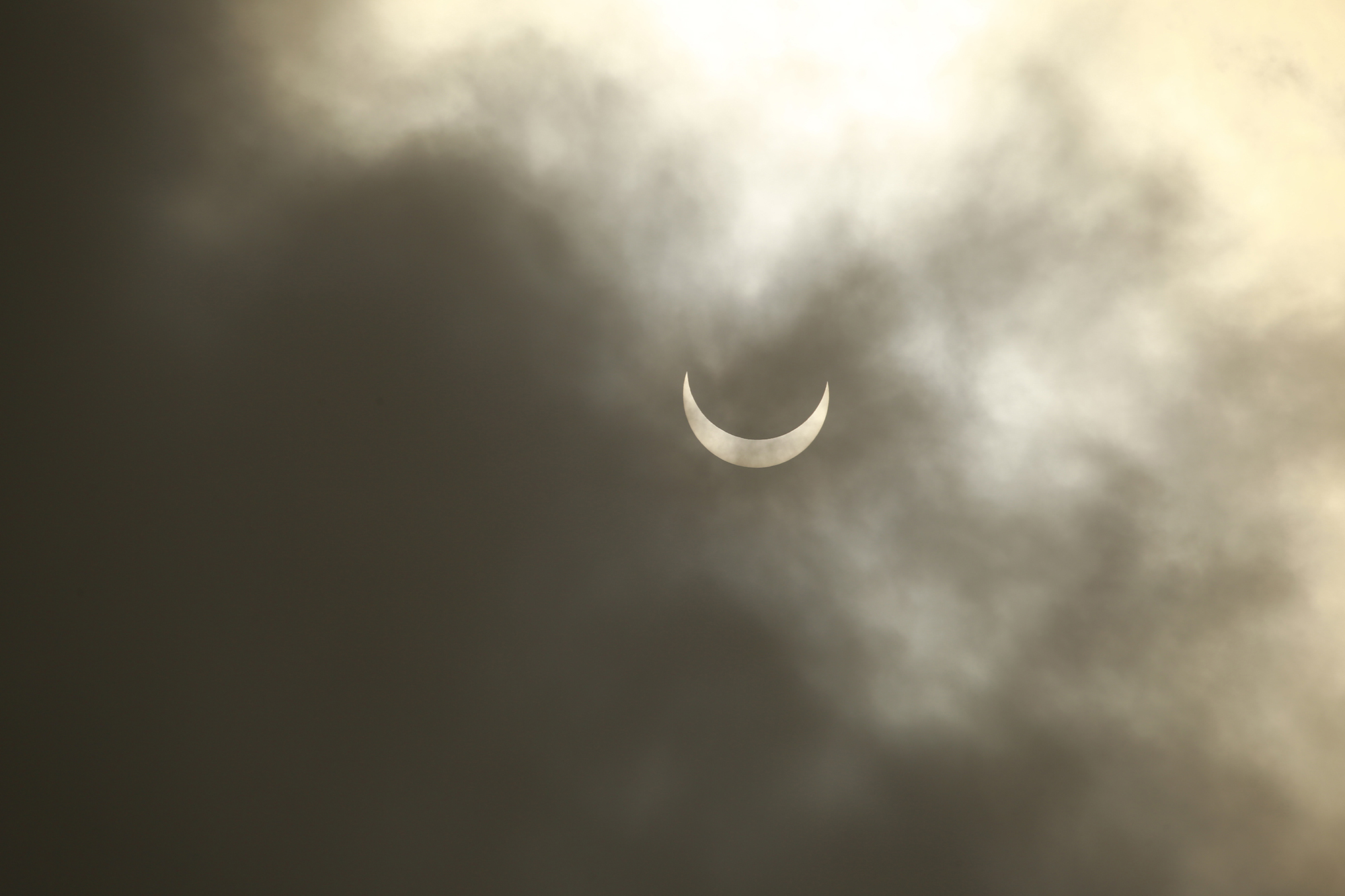 People are being urged not to look directly at the sun while the partial eclipse is happening.
Seanie Morris, from the Midlands Astronomy Club, has this advice:
"Don't use sunglasses to look directly at the sun."
"Do not use a telescope or binoculars even with what you may think is proper shielding."
"You'll get more enjoyment by taking a colander, a sieve or something that has holes in it."
"Then use that to project the crescent shapes through those holes onto a background, with paper or the pavement."
It's set to be mostly cloudy tomorrow across the western half of the country, with sunny breaks elsewhere.
Astronomy Ireland says all you need is a tiny break to be able to see the eclipse.