The fire brigade is continuing to dampen down a 30 acre site in south Dublin after a massive wildfire caught hold yesterday evening.
The flames came within metres of homes in Killiney, which had to be evacuated.
Worried Locals
"I smelled the smoke and I looked out the back window, I could see the flames two doors down."
Fiona, who lives here close to both Killiney Hill and Mullins Hill, describing how close this wildfire came to homes.
Around 8 or 9 properties had to be evacuated after the blaze developed yesterday evening.
11 units of the Dublin Fire Brigade were on site at the height of the fire.
Assistant Chief Fire Officer, Greg O'Dwyer, says the ground remains very hot and dry and could reignite;
"It's one of the closest ones I've seen, there's a Kerosene tank at the sides of one of the houses."
"The fire was literally two feet from that, if that had gone up it would've been different circumstances."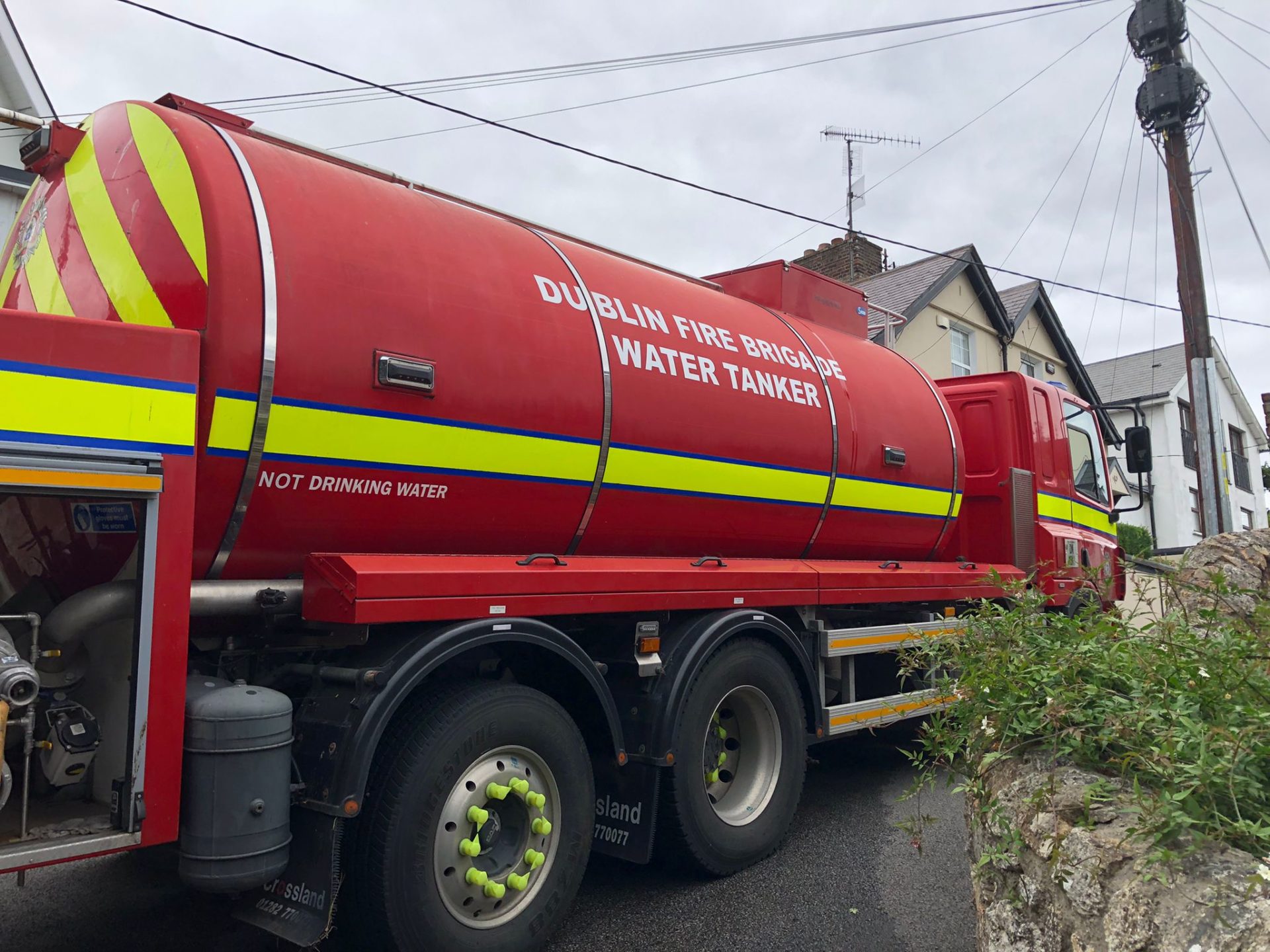 Two Hospitalised
Two firefighters were hospitalised during the operation after suffering minor injuries.
This woman says she was worried she could lose her home;
"The smoke was very very thick."
"The flames, some I saw, were quite high."
"Some flames hit the trees, that was quite frightening, it was like a big thick fog."
The air corps has been using bambi buckets to dump water on hotspots, while the fire brigade will remain in place for the rest of the day.
Header photo credit: Dublin Fire Brigade