It's hard to believe that it's been 25 years since Winifred, Sarah and Mary Sanderson were awoken by the lighting of the black flame candle! 
To celebrate Hocus Pocus' milestone anniversary, the cast of the Disney classic have reunited to film a Hollywood TV Special.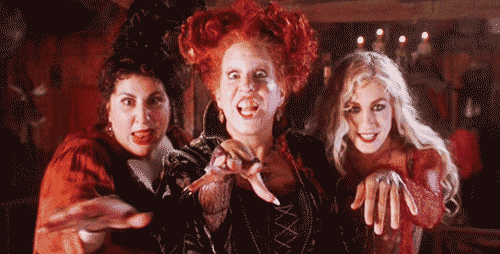 Omri Kats (Max Dennison), Thora Birch (Dani Dennison), Vinessa Shaw (Allison), Tobias Jelinek (Jay), Larry Bagby (Ice) and Doug Jones (Billy) all attended the special event which was hosted by Kathy Najimy (Mary Sanderson) at the Hollywood Forever Cemetery last week. 
However, both Bette Midler (Winifred Sanderson) and Sarah Jessica Parker (Sarah Sanderson) didn't make the celebration.  
Check out some of the photos:
Freeform's Hocus Pocus 25th Anniversary Halloween Bash airs on Saturday, October 20th in the US. 
For those who haven't seen the Disney classic, the film tells the story of three wacky witch sisters who are resurrected from the dead on Halloween night in Salem. It is then up to two teenagers, a young girl, and a cat to put an end to their reign of terror.
Check out things you didn't know about Hocus Pocus here. 
Listen to non-stop 90s and 00s on 98FM Throwback here