Nintendo has unveiled a new member of the Switch family with the cheaper and smaller Nintendo Switch Lite surprising many today.
The Nintendo Switch Lite, launching September 20th is made for the handheld gamer only, as it won't connect to a TV via the Switch dock.
The Lite has a smaller screen than the mainline Switch (5.5" vs 6.2"), but with the same 720p screen resolution and no kickstand.
You'll have to be ok with further sacrifices such as no HD rumble, joy-cons which can't be detached and no IR capabilities either.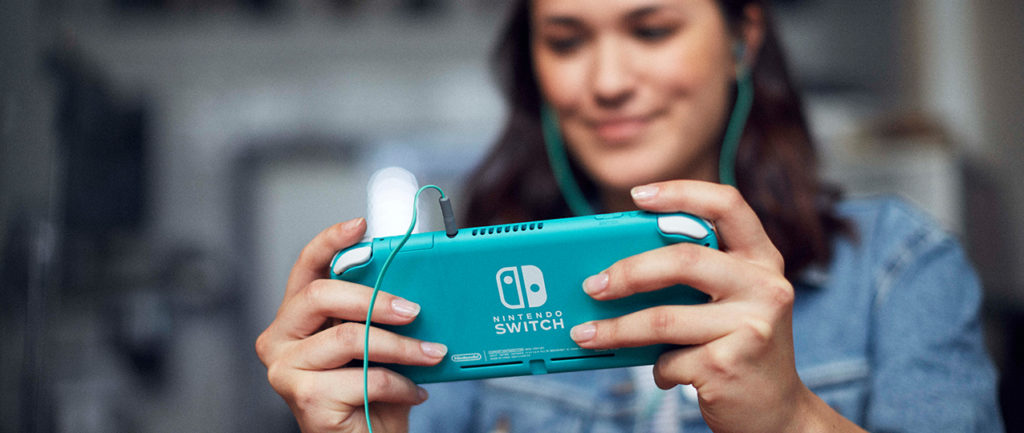 Fortunately, the price point is lower to match, at (it will likely be €199.99 here) and the Lite will also have a 'proper' D-Pad instead of the four buttons the current Switch has.
It comes in yellow, grey, or turquoise and there'll also be limited edition Pokémon Sword and Shield versions.
Of course, one of the biggest issues with the Nintendo Switch is analogue stick drift, where your analogue stick loosens up and causes you to move without any input.
This is currently resolved by sending the joy-con to Nintendo for repair or by simply buying new joy-cons, but what happens when you physically can't remove the joy-cons?
Hopefully Nintendo can finally resolve the analogue drift issue before the Lite launches.
With this announcement coming just 72 days before the Lite launches, the questions now are will Nintendo repeat this cycle with the next mainline Switch, and could it be this year, just in time for Animal Crossing and Sword & Shield?
Follow @98FM on Twitter for the latest Dublin news