With no event this year
The iconic DublinTown Christmas lights will return to the capital's streets this winter.
However, some streets in Dublin will not not have Christmas lights this year due to the pandemic.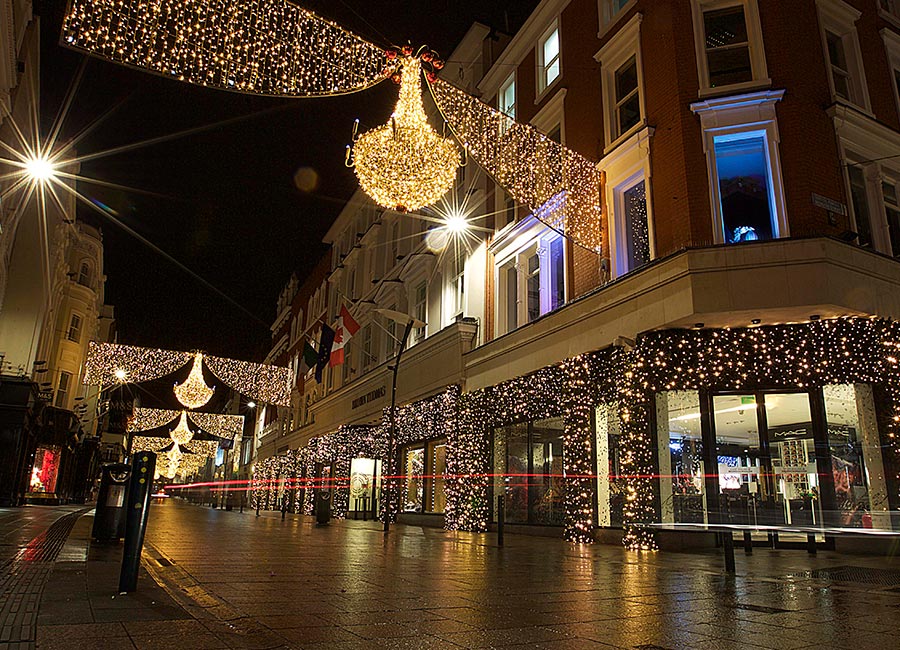 DublinTown announced that it will be unable to provide new Christmas lights in some places following "an extremely difficult year" for businesses.
Lights will be erected on 26 city centre streets, with the Nollaig Shona Duit Christmas lights sign previously on Wicklow Street being transferred to Grafton Street.
Support Irish jobs
A spokesman for Dublin Town asked peopele to consider the city centre when doing their Christmas shopping this year.
"Stores have been gearing up for Christmas and are now ready to meet customer requests.
"Customers are asked to support Irish jobs by visiting city centres stores and buying from local retailers.
"Post-Covid, we all want to see a vibrant capital city and to make that a reality we need to make sure we support city businesses, and if purchasing online the public are encouraged to buy from sites that support Irish jobs.
"Shopping and socialising in the city centre of Dublin under the iconic Christmas lights is a key Christmas memory for many."