The countdown to Easer is on. To get us even more excited for the eggcellent holiday, Boojum has created a new dish: Cadbury Creme Egg Quesadillas.
Their sister restaurant Quesadillas by Boojum has teamed up with Deliveroo to create the food fusion which is available in Dublin, Cork, Limerick, Belfast and Derry.
The sweet and savoury dish consists of:
2 Creme Eggs
White and dark chocolate
A drizzle of yoke-coloured white chocolate melted in a crisp warm tortilla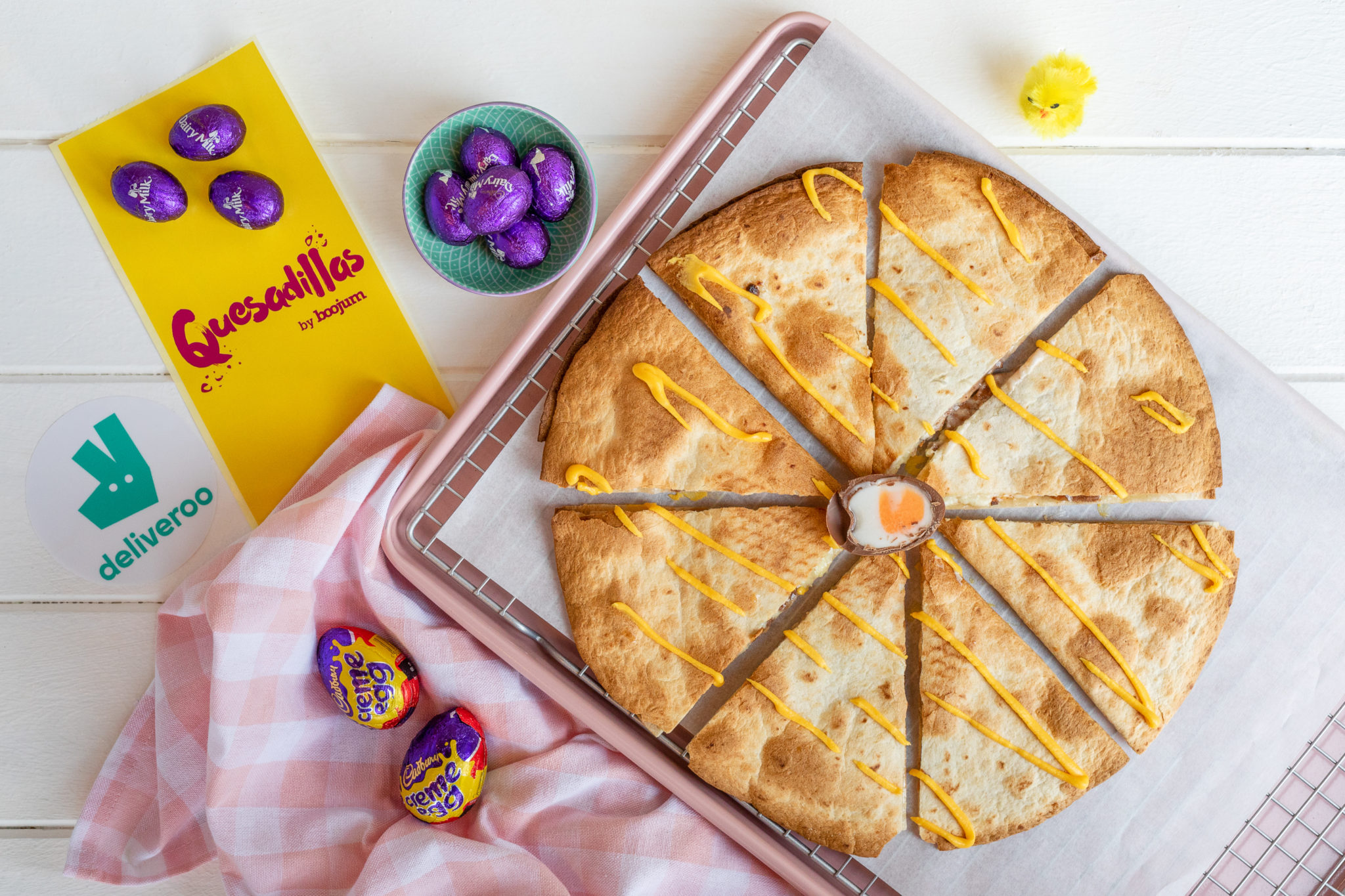 Boojum's burritos were the 4th most ordered dish globally on Deliveroo in 2018.
The Mexican burrito bar has also recently launched their range of authentic quesadillas, packed with the freshest ingredients and loaded with cheese, exclusively for Deliveroo customers.
Joe Groves Deliveroo says: "It is a privilege to partner with the amazing team at Quesadillas by Boojum to bring this bizarre creation directly to our customers' doorsteps or desks.
"Two things we absolutely love in Ireland are Boojum and chocolate, and since our creativity knows no bounds, we thought, 'why not bring these two together?'", they added.
The Creme Egg Quesadillas (priced at €9.50) will be available exclusively from the Deliveroo app or website.
The dish will be available from Wednesday 17th April until Monday 22nd April.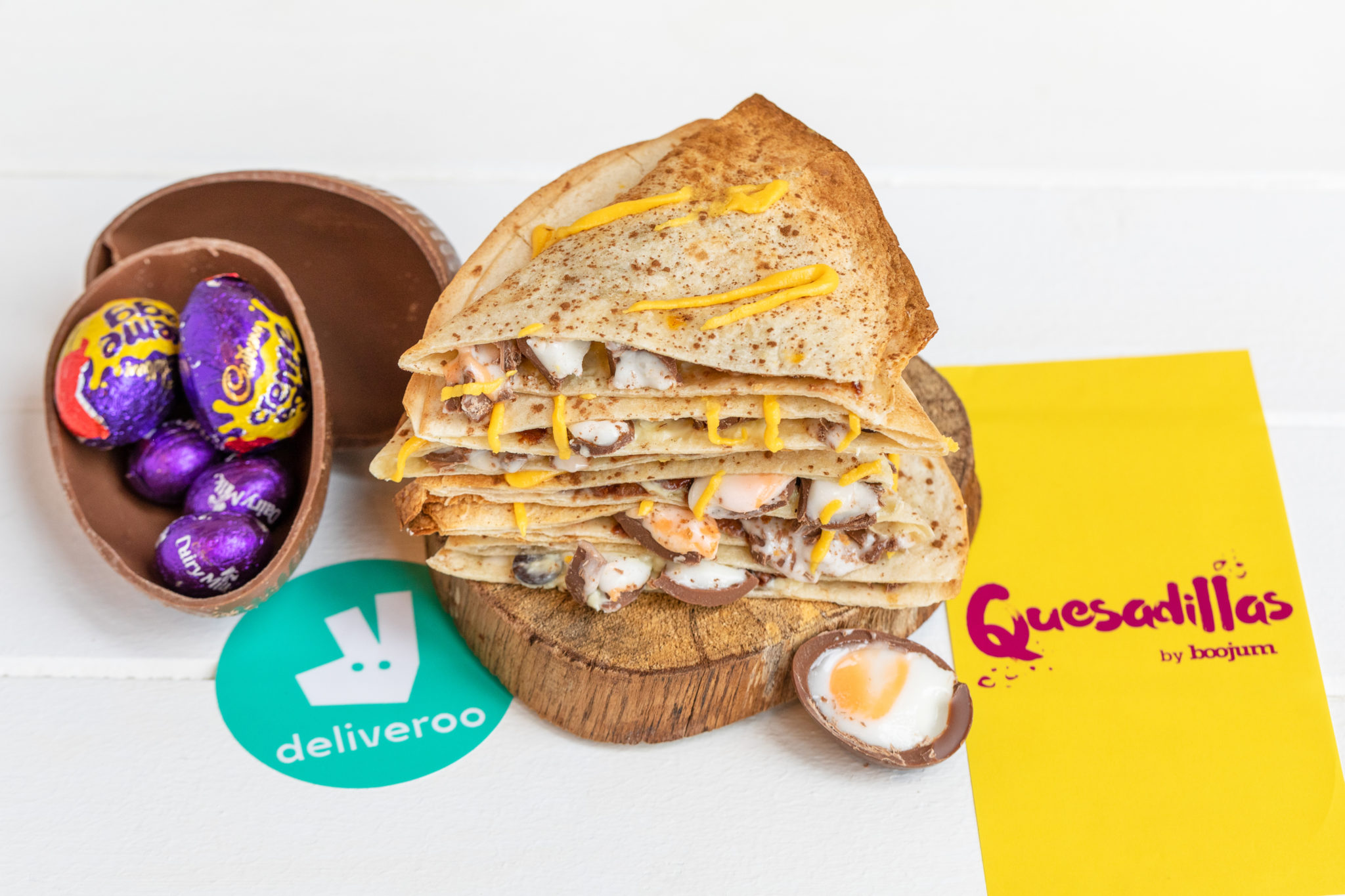 98FM's Best Of Dublin Awards are back for 2019. Nominate here.