It's that time of year: Instagram is filled with holiday photos, the weather is glorious (sometimes) and we're itchy to book a trip away.
Holidays don't always have to mean abroad though, as we've some gorgeous spots and hidden gems right here in Ireland.
If you're on board for a staycation this year check out some of these amazingly unusual places to stay at home.
The Doll's House - Rathaspeck Manor
Just LOOK at the dreamy interior.
The four person Rathaspeck Manor is like something out of a fairytale.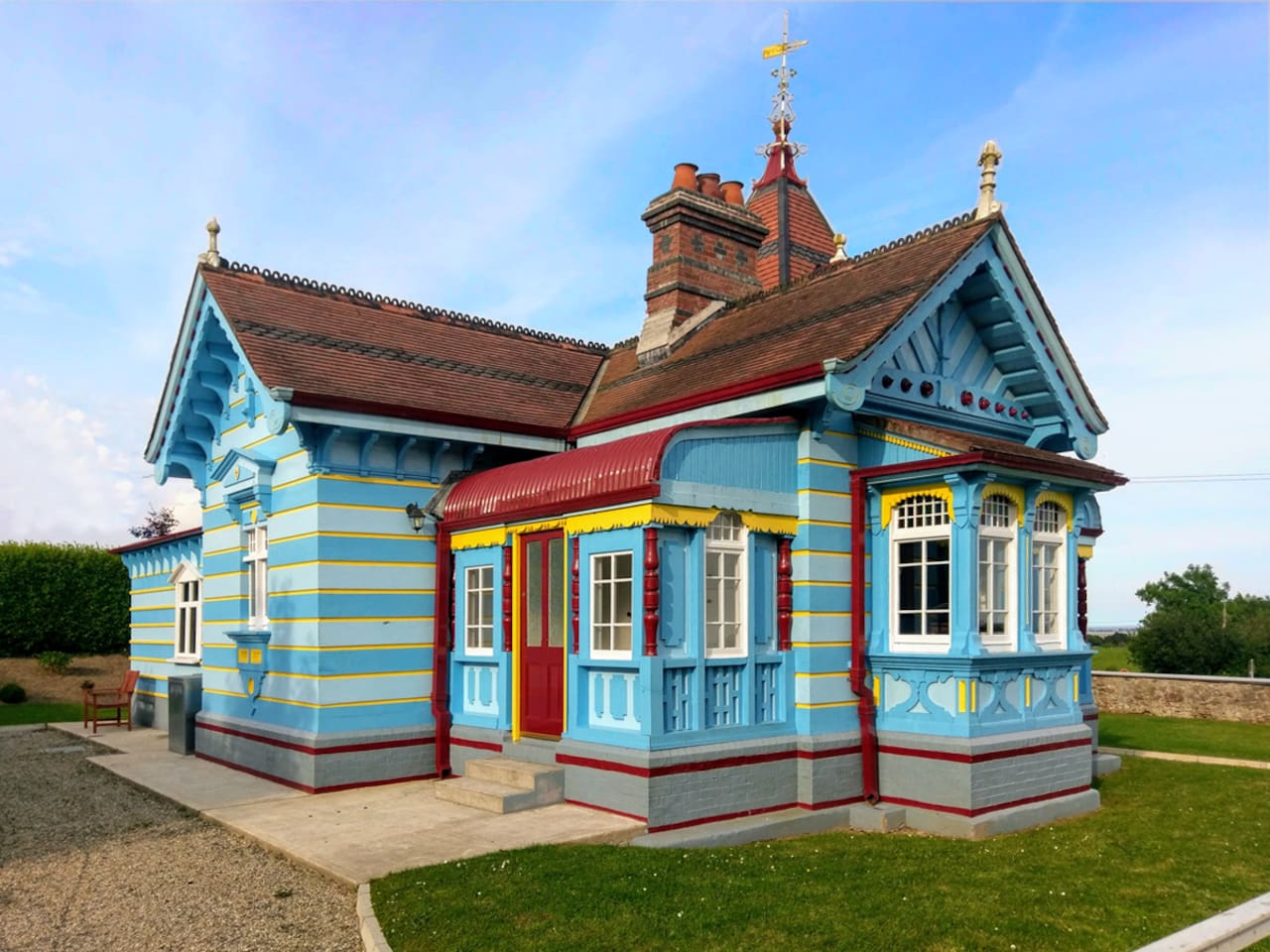 Located just 10 minutes drive outside of Wexford Town, visitors will also be close to stunning beaches, historical sites and all the other wonders the South East has to offer.
One reviewer said: "Absolutely beautiful place to stay!!!! Such a magical house- it feels like something out of a storybook!"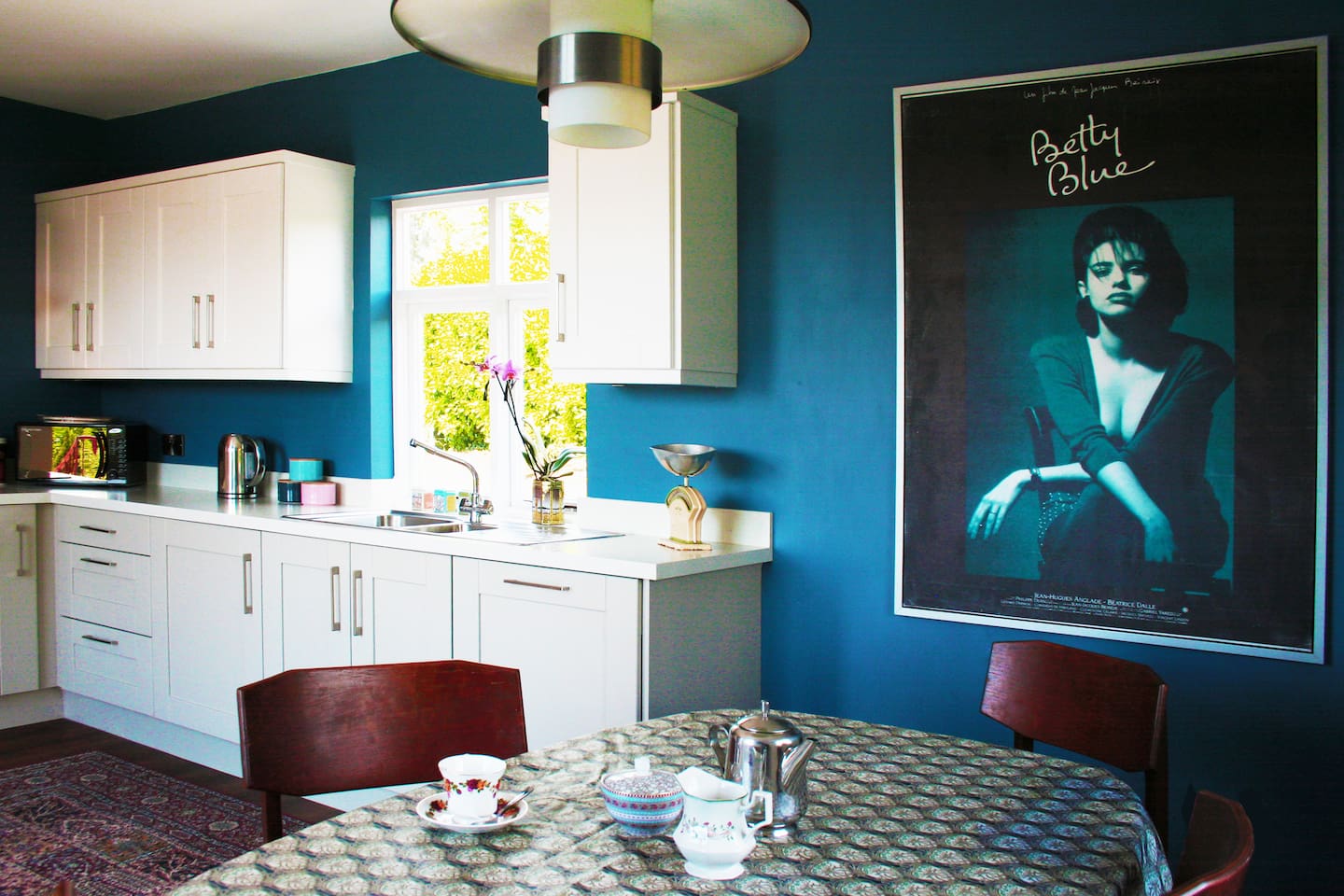 A Boat House On Lough Derg
This gorgeous spot is adorably named "Pops Dream."
It has a fully equipped kitchen, mezzanine bed and a private veranda with seats and a BBQ.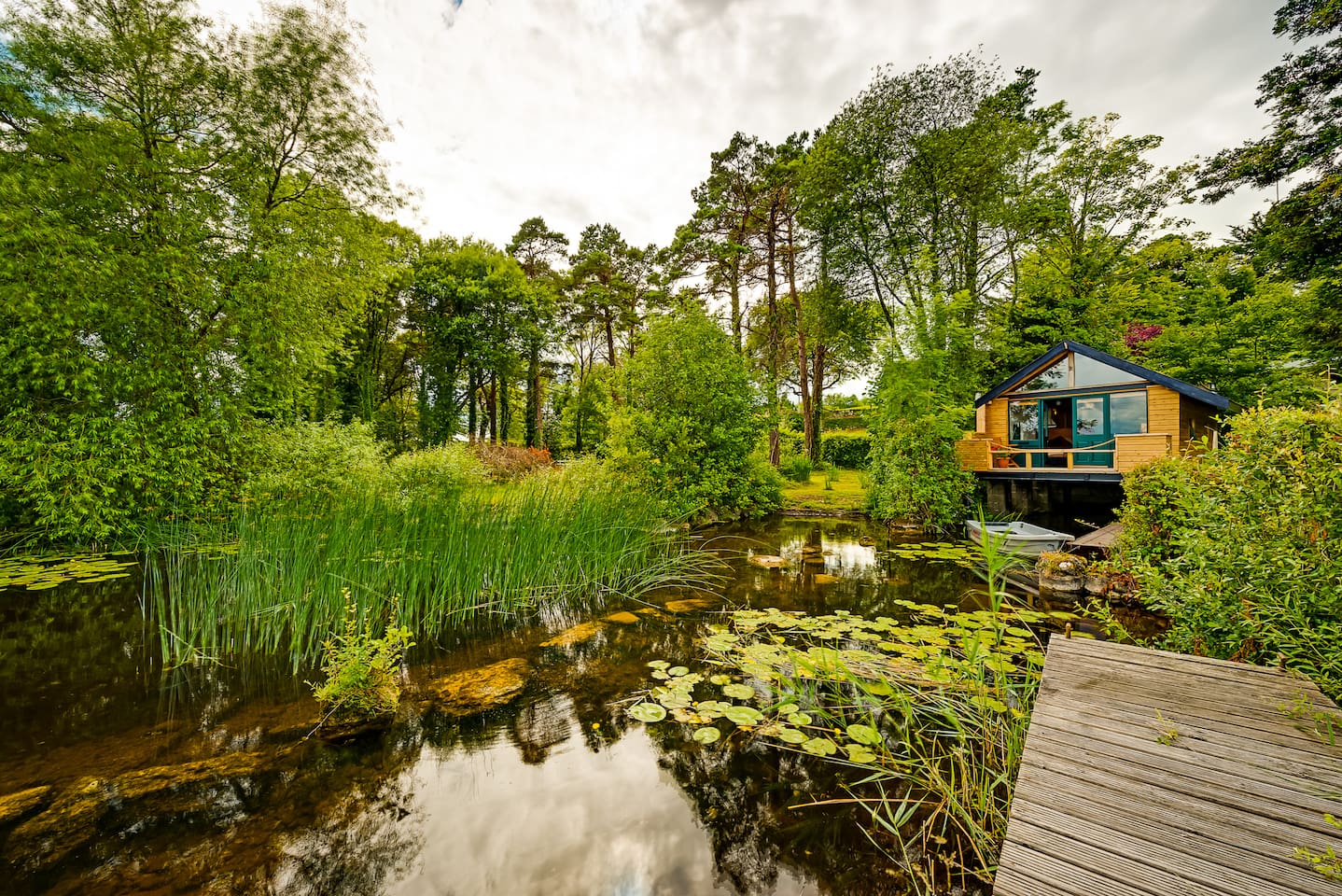 This small piece of paradise is located on the Clare side of Lough Derg, around 2.5 hours from Dublin.
One reviewer said: "This cabin on the shore of Lough Derg is absolutely idyllic. The setting is sublime and the cabin itself has everything you might need."
Hobbit Houses In Mayo
These little hobbit houses aren't just for fans of Lord Of The Rings.
The earth covered huts can hold up to 4 people and have communal pizza making and BBQ facilities.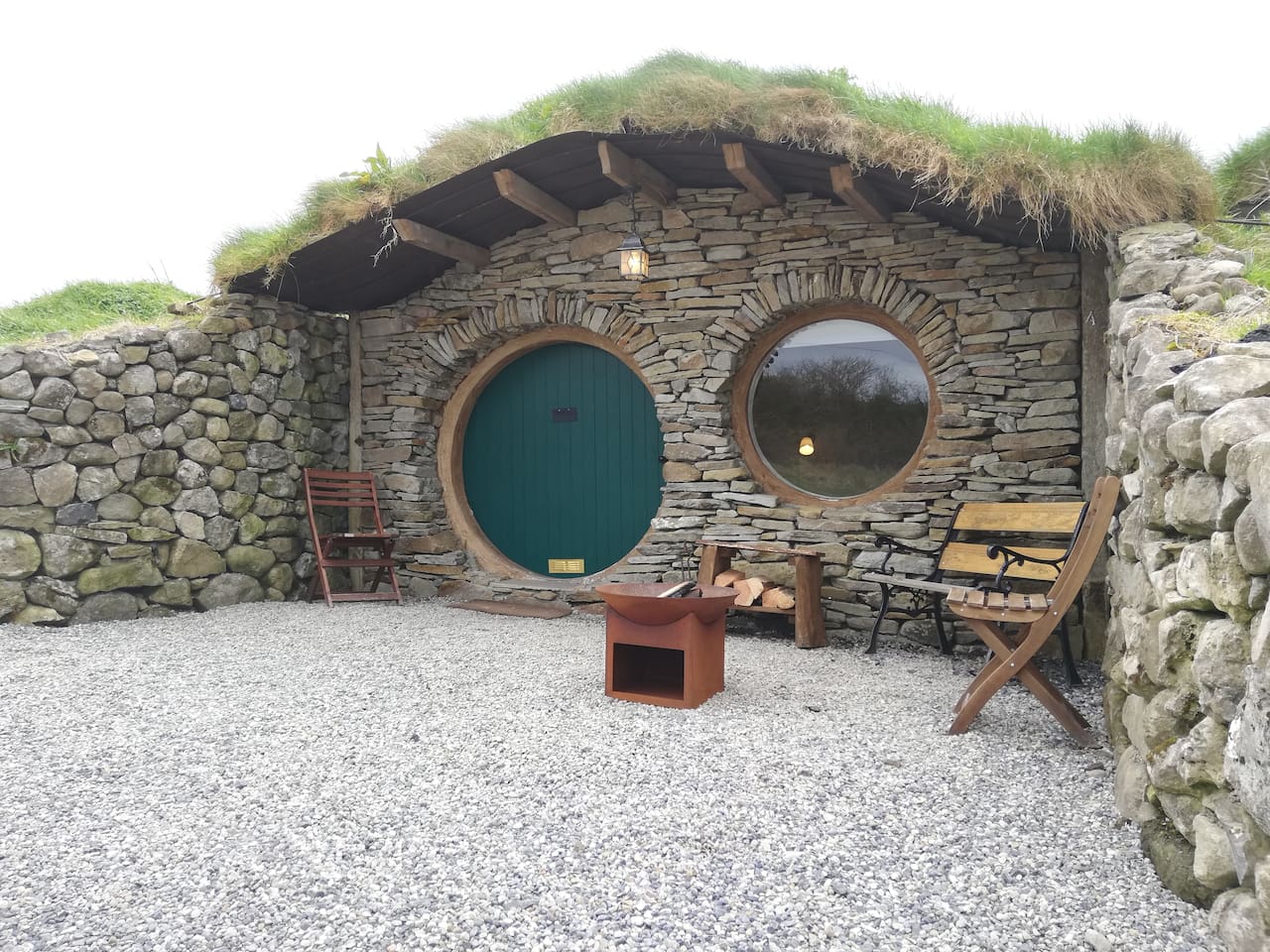 Located in Castlebar, Co. Mayo, there's lots of scenic walking tracks in the area.
A reviewer had this to say: "Wonderful! You can clearly see that a lot of hard work and love was put in when building the place. Every building has a tonne of little touches that makes it very unique."
A Countryside Cottage With Private Jacuzzi And Sauna
This secluded little cottage would make the perfect city escape.
It's surrounded by 4 acres of farms and nestled near the tranquil Mount Kid.
The bed looks so comfortable, there's a private Jacuzzi and sauna and you can drink fresh water straight from their well.
It has amazing reviews like this one: "All I can say is wow. This is probably the nicest AirBnB I've ever stayed in. You will have to search hard to find a nicer and more relaxing getaway." 
A Vintage Tea Cup Caravan
This adorable cosy caravan has beautiful views of the Donegal countryside.
The miniature eco-friendly stay also has outside eating areas with a shared picnic area and fire pit.
It's located just 20 minutes from stunning beaches and 25 minutes from Glenveagh National Park.
Reviewers had this to say: "Lovely little caravan in a beautiful scenic area. Would recommend to anyone who is looking for a different experience. Would definitely come back again."
A Lakeside Yurt
This one-of-a-kind rustic yurt is completely hand-crafted.
It holds a mini kitchen and woodstove to keep it cosy and warm.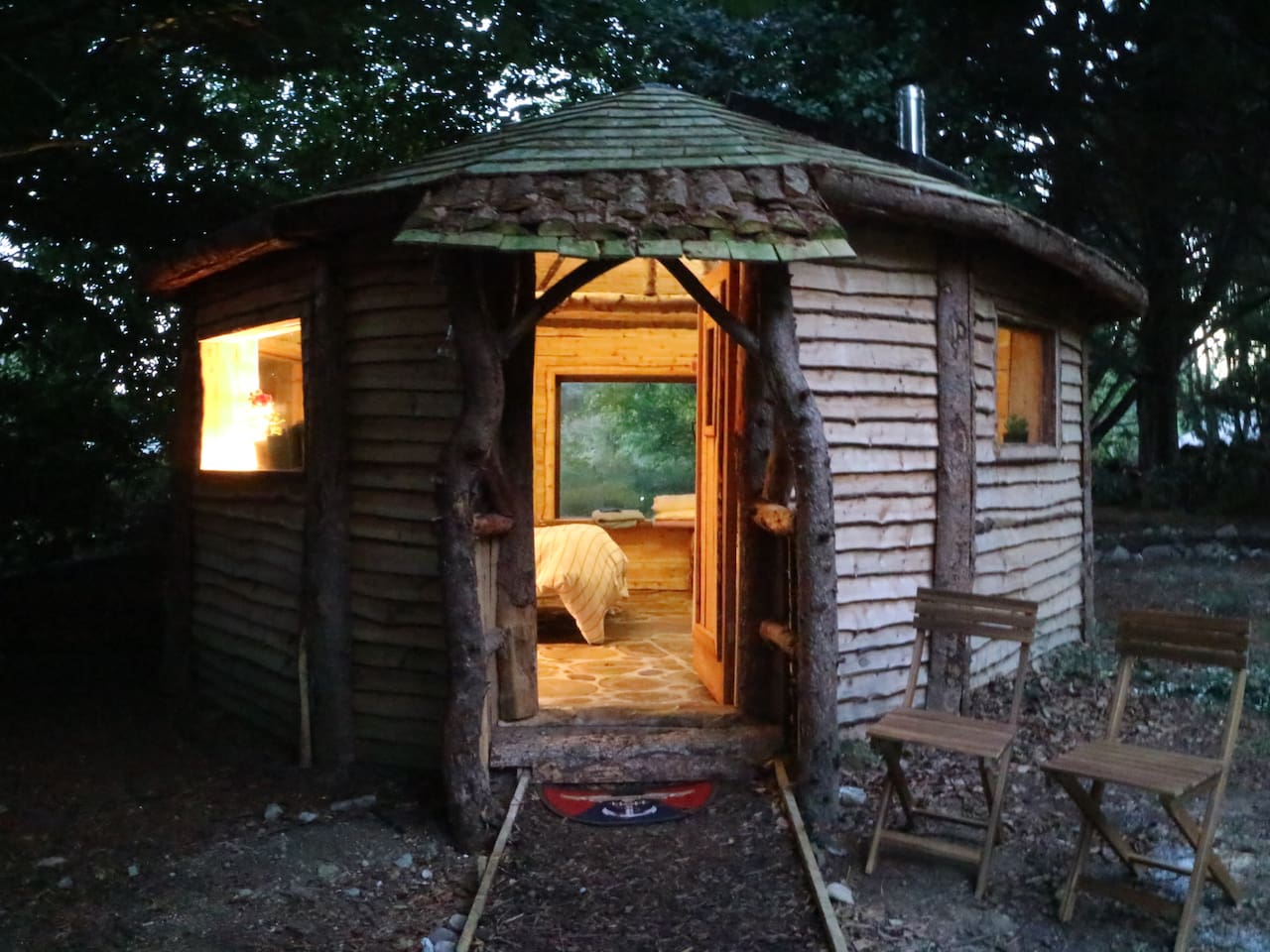 It's just four miles outside of Athlone and has chickens, ducks and cats wandering around!
Someone who recently stayed said this: "I absolutely loved my stay at the magical yurt. It is a beautiful rustic cozy room. you have everything you need there. the bed is so comfy!"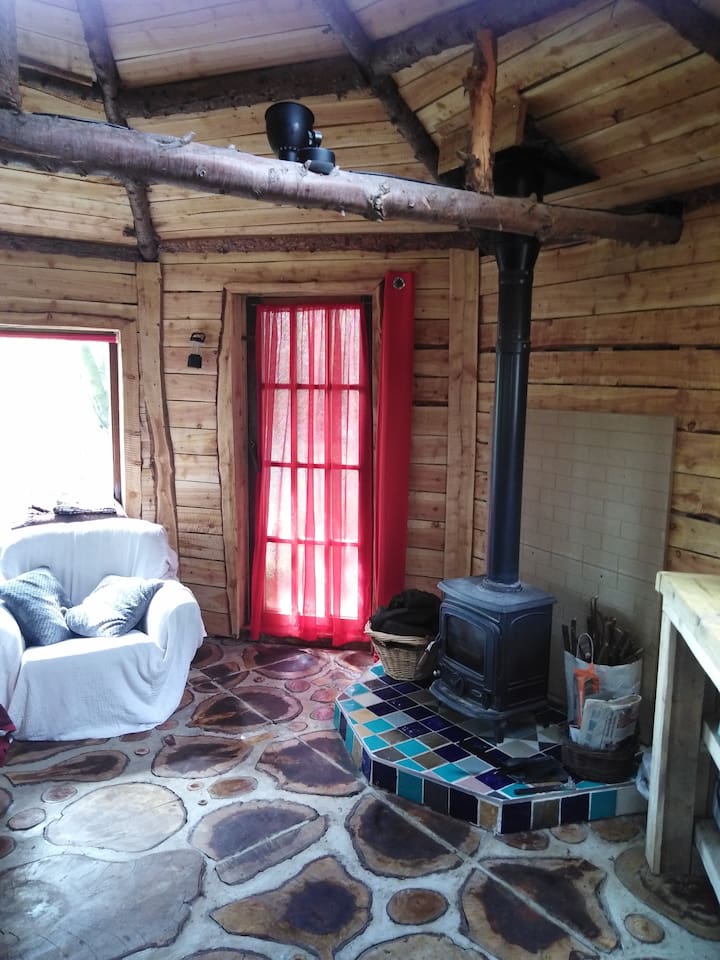 A "Birdbox" Treehouse
This unique treehouse is located in a valley in the Gaeltacht area of Donegal.
Five metres above the ground in the trees, you can access it via a wooden walkway and rope bridge.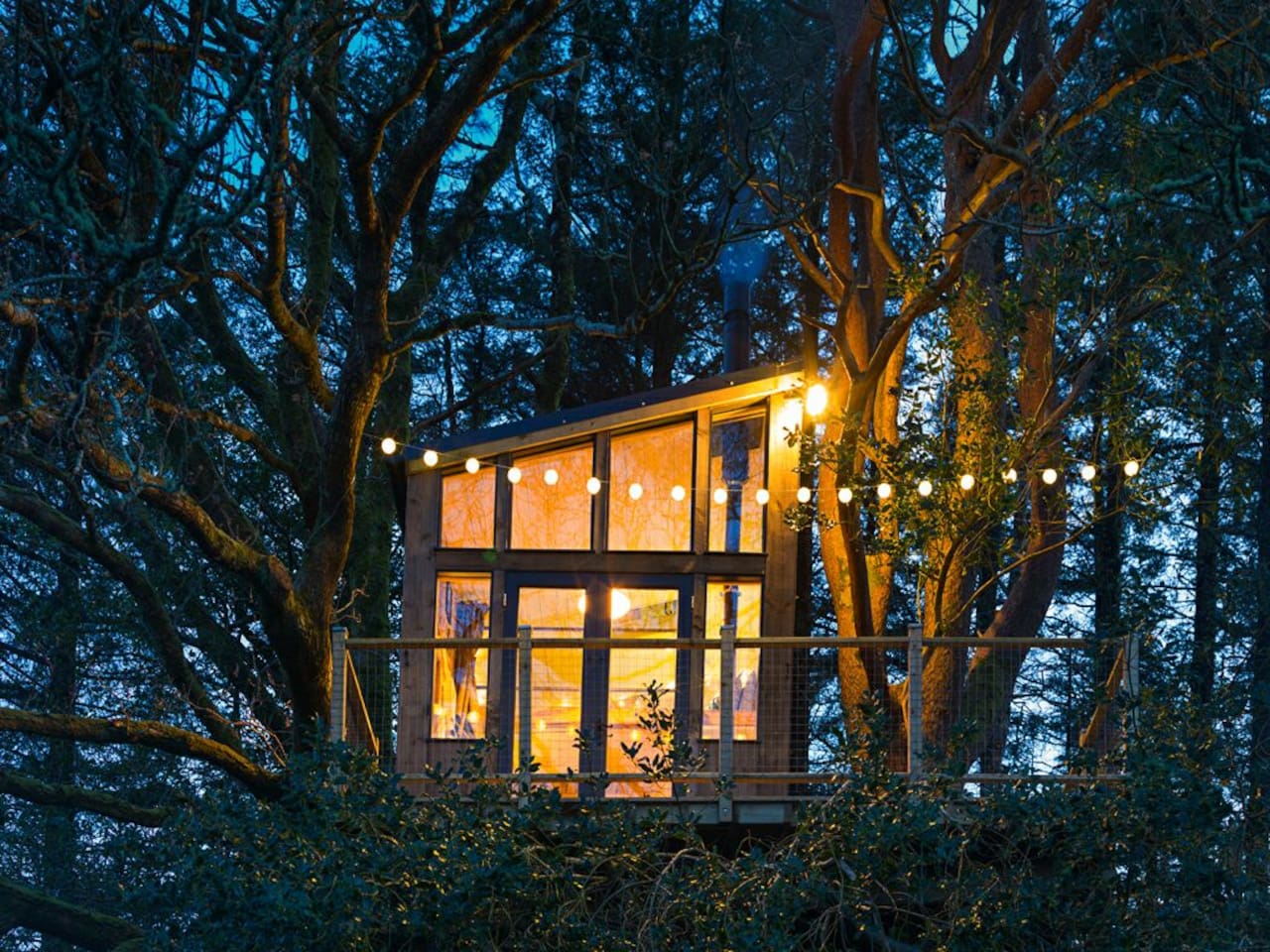 The interior is beautiful and self-contained with a mini cooking facilities, toilet/shower and a mezzanine bed.
Dates book out quickly and we can see why with this review: "The Birdbox was one of the most unique places we've stayed so far, so calm and peaceful, we really enjoyed the chance to get away from the city life and live in the trees for a couple of nights."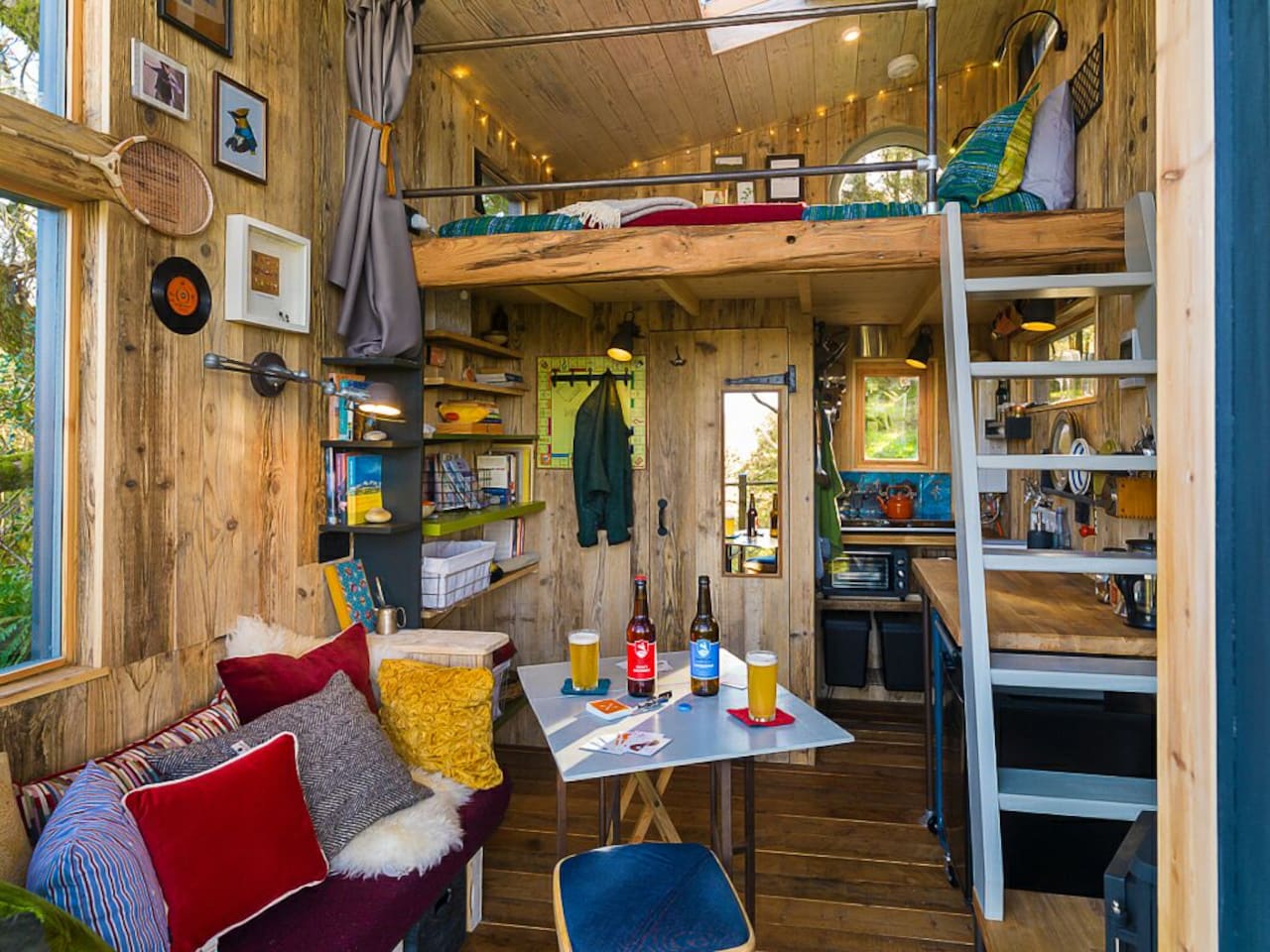 A Lodge On An Alpaca Farm
Need we say anymore?
Lullabye Lodge is nestled in the corner of Hushabye farm and is home to a herd of alpacas.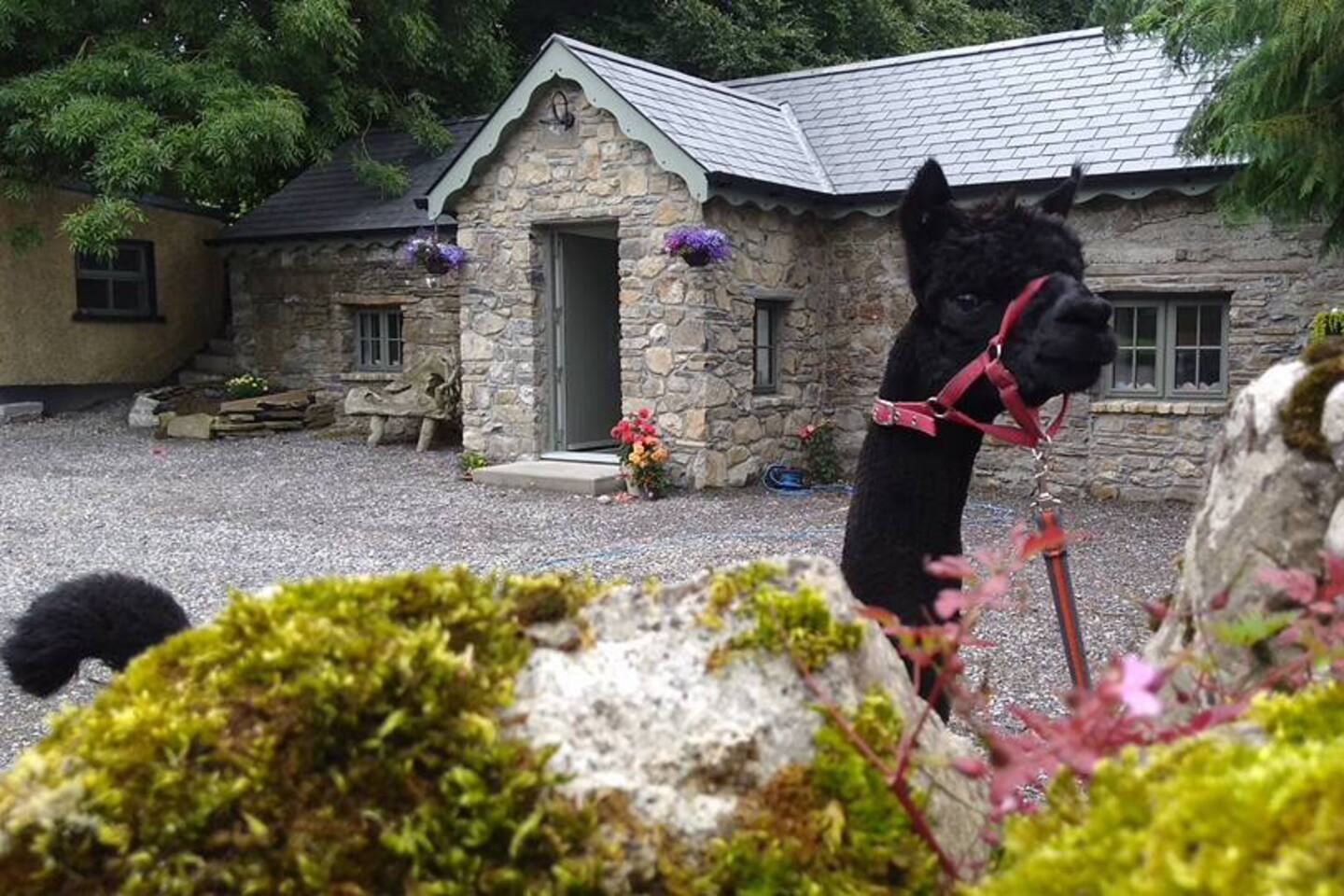 The two-bedroon cottage holds four guests and is located in the foothill of the Slievebloom Mountains.
It's a big hit with it's visitors: "Amazing stay. Would highly reccommend Hushabye farm- the cottage was lovely and warm with beautiful interiors. Getting to walk and interact with the Alpachas was beautiful a very unique experience."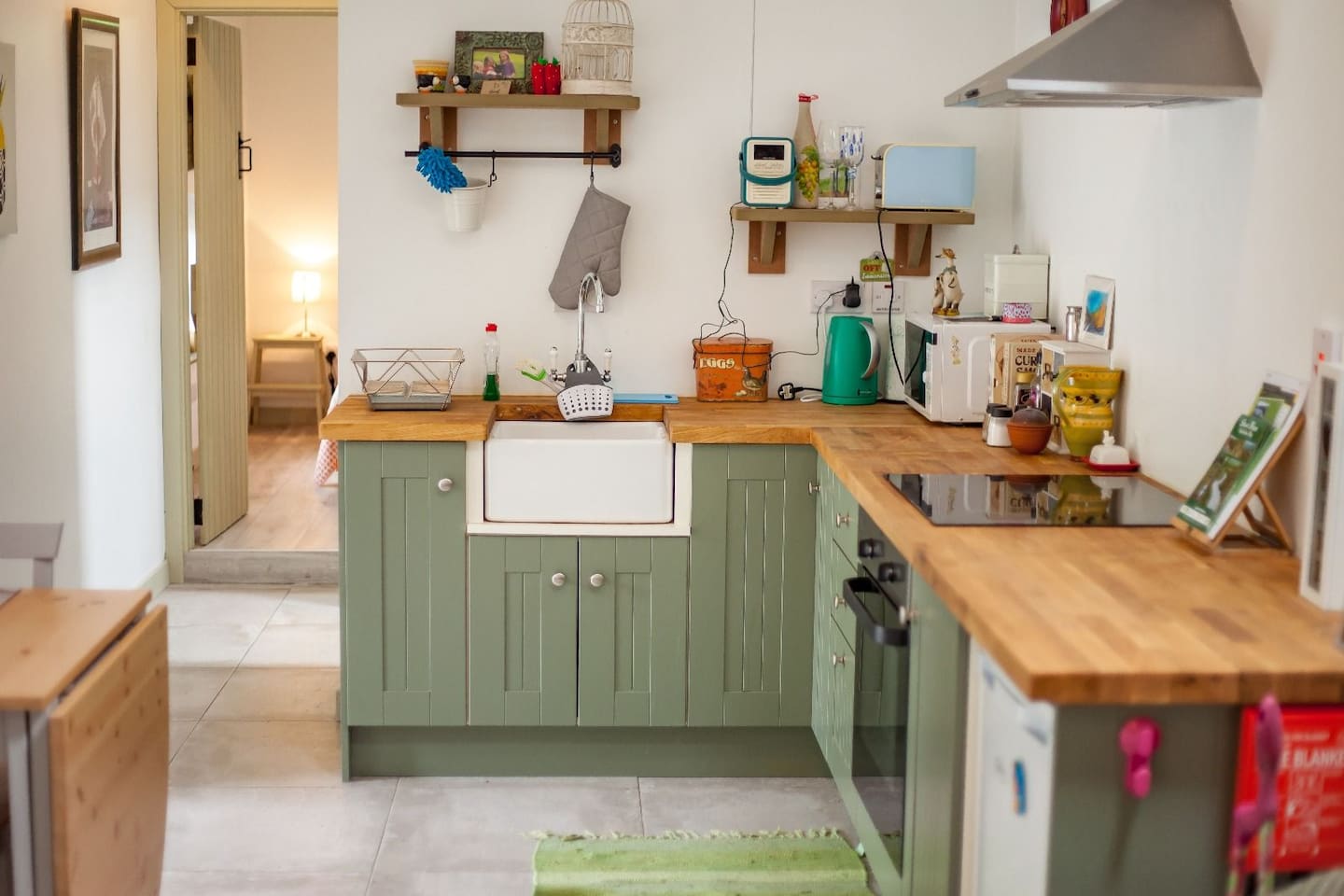 A Quirky Land Boat
Like the idea of boats but get a bit sea-sick? This could be perfect for you.
"Nesbitt" the land boat is a one bedroom boat in a private garden that holds three guests.
Everything you need is on board and you can spend your days meeting the lands donkeys or visiting near-by town Kinsale.
Lots of reviewers enjoyed it with their family: "This has definitely been by far the coolest, quirkiest place I have stayed. The little details were very well thought out with games, books & toys for kids."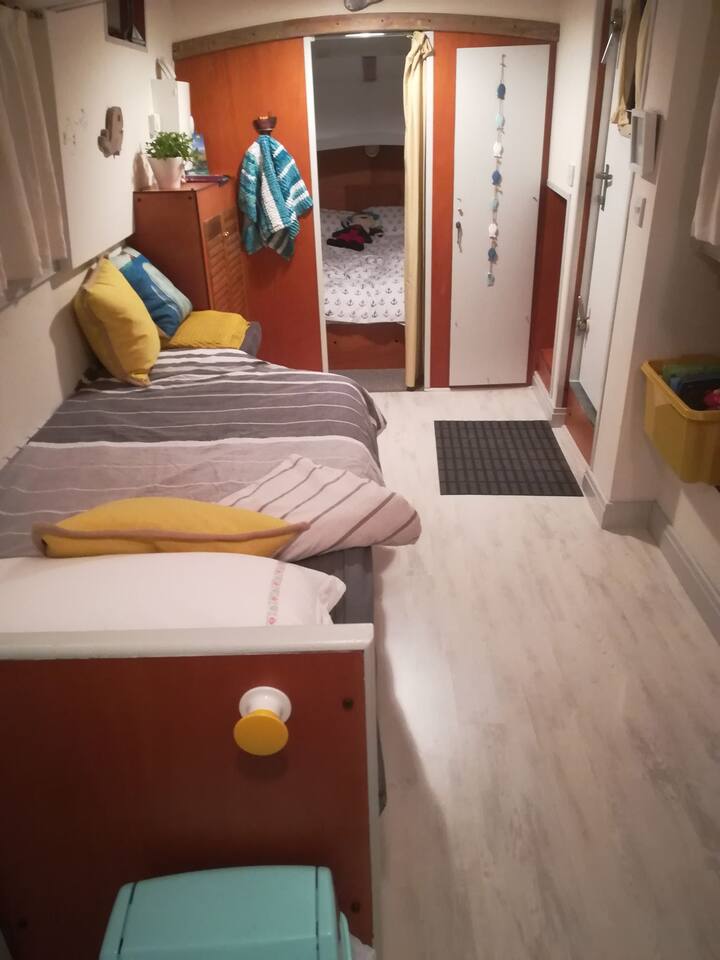 A Treehouse With A Private Hot Tub
This luxury treehouse is perfect for a romatic break.
It's open plan and self-catering with gorgeous hints of nature in the furniture.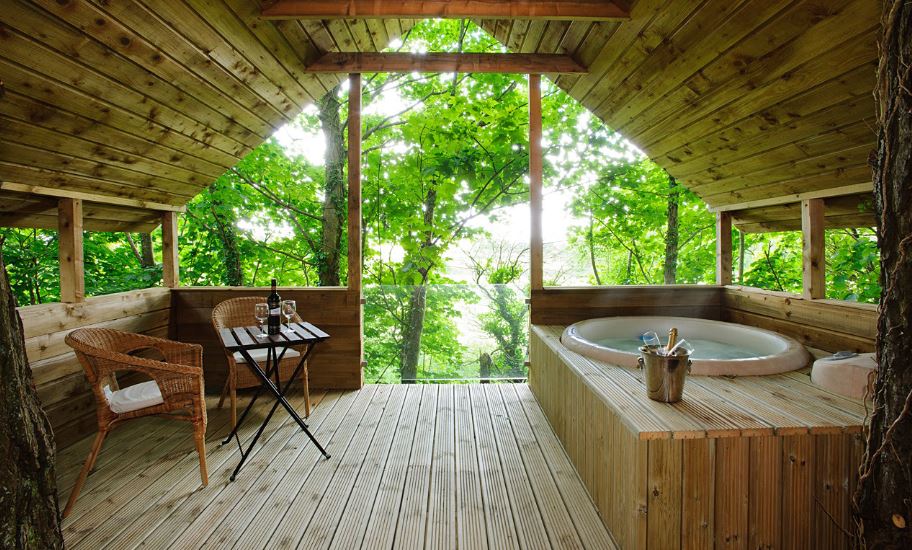 The two person Jacuzzi looks out to the West Cork countryside and the bedroom has a free-standing luxury bath.
Visitors definitely think the treehouse lives up to expectations: "From the very instant I booked The Treehouse at Grove House, I was filled with excitement, and it certainly did not disappoint. It did in fact, surpass every expectation!"
There's plenty of places to visit around Ireland this year, whether you want to be at one with nature or stay somewhere quirky.